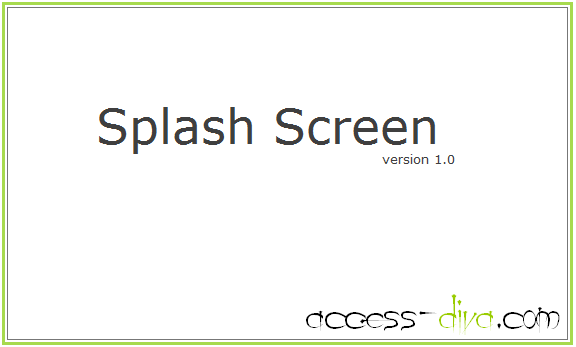 To create a Splash Screen using a Form…
Create a new Form
In the Properties Sheet set…

Set the Border to None
Set Auto Center to Yes
Set Pop Up to Yes
Set Moveable to No (optional)
Set the Timer Interval to the amount of time (in milliseconds) you want the Splash Screen to stay open, i.e. 5000 = 5 seconds
In the On Timer Event Procedure place DoCmd.Close

Save, close and double-click to reopen and test.  Click here to download a sample.
P.S. Splash Screens are especially handy if you want to preload some data before the database actually opens.
7,754 total views, 2 views today